The CSIA is dedicated to preserving Canada's angling heritage.
The Board of Directors, volunteers and staff of the CSIA / CNSF work hard to ensure that Canadians have ample recreational fishing opportunities and that fish populations are managed to sustainable levels.
Our condolences go out to Tony's friends and family during this sad time. He was an integral part of the CSIA and his guidance will be greatly missed.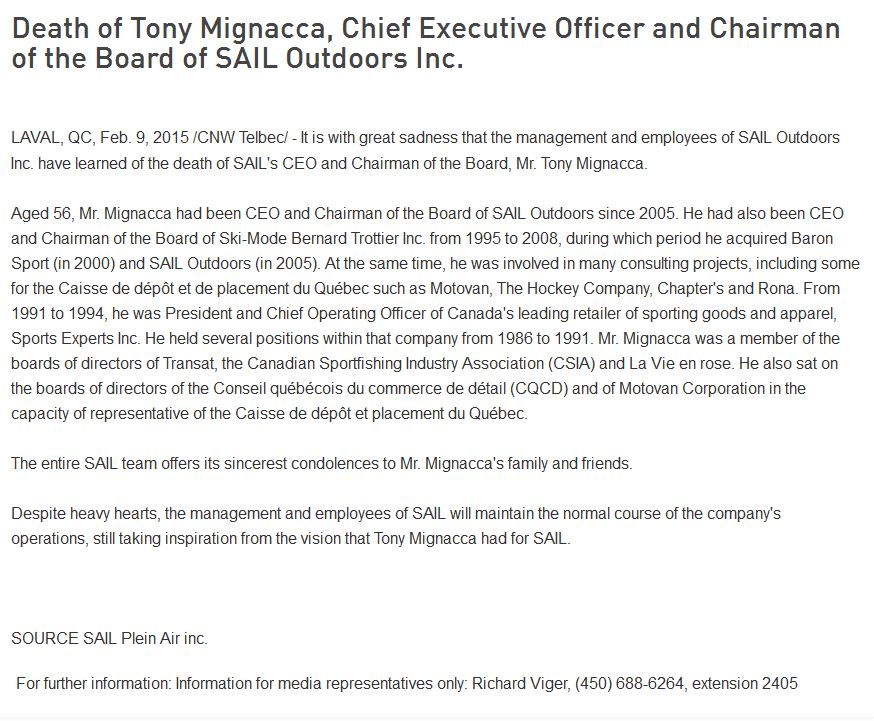 GOLF FORE FISH – REGISTER TODAY!
Annual Golf Fore Fish Event, June 2015
Join us Wednesday, June 3rd at Glen Eagle Golf Club!
National Fishing Week 2015
There's nothing more exciting than a day of fishing on one of Canada's countless waterways. Catch Fishing during National Fishing Week, July 4 to 12, and enjoy the great outdoors the same way generations of Canadians have — with a fishing rod and a taste for adventure.